Dr Megan Seibel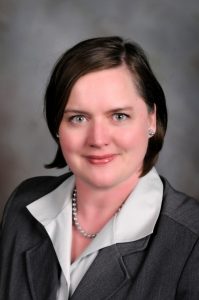 Dr. Megan Seibel is the inaugural director of the VALOR Program at Virginia Tech, which is dedicated to fostering leadership and capacity building for Virginia's largest private industries. As an Extension Specialist, Dr. Seibel offers experiential program content around leadership best practice in education, workplace, and grassroots organizational settings and leads training content around facilitation and strategic planning. She promotes stakeholder development and advocacy as outcomes of decision making and problem solving leadership around complex issues.
Dr. Seibel is the Associate Director for the Center for Cooperative Problem Solving (CCPS) at Virginia Tech and an Associate Fellow of the Occupational Research Centre in the U.K. Dr. Seibel utilizes the KAI with coaching of educational supervisors, practitioners, community leaders, and student organizations to enhance effectiveness in program and service delivery.
Most recently, Dr. Seibel took administrative leave from the university to serve as Deputy Secretary of Agriculture and Forestry in the last 16 months of Governor McAuliffe's administration, where she oversaw industry studies and development of proposed policy for the secretariat, while supporting food and health related initiatives. She is a graduate of the Virginia Executive Institute at Virginia Commonwealth University.
Her background and expertise in healthcare, career and technical education, and outreach educational programming invigorate her passion for community development and considering complex issues that incorporate all three of these paradigms. A co-author on numerous publications related to leadership and community programs, Dr. Seibel uses scholarship as a way to bring ideas to life through practical application.
Megan received her Bachelor of Science in Nursing from James Madison University, her Master of Science in Career and Technical Education from Virginia Tech, and her Doctor of Philosophy in Agricultural and Extension Education from Virginia Tech.