Dr Megan Seibel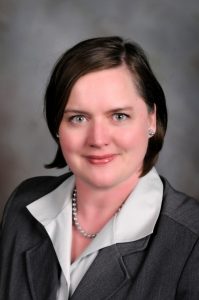 Megan Seibel is the director of the Virginia Agriculture Leaders Obtaining Results (VALOR) program at Virginia Tech, and is now also Virginia's assistant secretary of agriculture and forestry.
For the past six years, Megan has worked with hundreds of farmers and stakeholders who are involved in the agriculture and forestry industries, as she directed the VALOR program. The intensive two-year fellowship is the state's premier training program that works with agribusiness leaders to develop ambassadors for Virginia's largest industry.
Megan works to promote farm business development projects, boost partnerships with the Agriculture and Forestry Industries Development Fund, build relationships with the U.S. Department of Agriculture to increase federal funding opportunities, and develop leadership and capacity with producers to serve on industry boards.
She earned her Ph.D. in agricultural and extension education in 2012 and her M.S. in career and technical education in 2007, both from Virginia Tech.
Megan and her family have a beef cattle and grape-growing operation in Botetourt County, Virginia.